The ICC has announced the schedule of the ICC T20 World Cup. India will play its first T20 World Cup match against Pakistan on 24th October followed by New Zealand on 31st October, Afghanistan on 3rd November, Qualifier B1 on 5th November and Qualifier A2 on 8th November.
Team India will play four of its five matches in Dubai and a match in Abu Dhabi against Afghanistan. All T20 WC matches of team India will be live at 7:30 PM IST.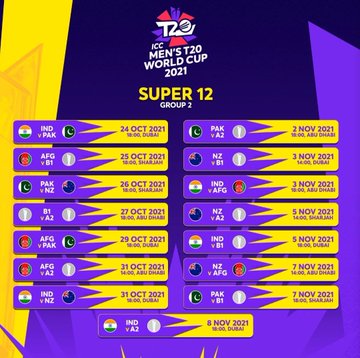 The first semi-final of T20 WC 2021 is on 10th November, the second semi-final is on 11th November. The ICC has set reserve days for all the knock-out matches.
The ICC T20 WC 2021 starts with Round 1 qualifying matches from 17th October. Oman, Papua New Guinea, Scotland and Bangladesh are in Group B whereas Sri Lanka, Netherlands, Ireland and Namibia are in Group. The two teams from each group will advance to Super 12 which starts from 23rd October.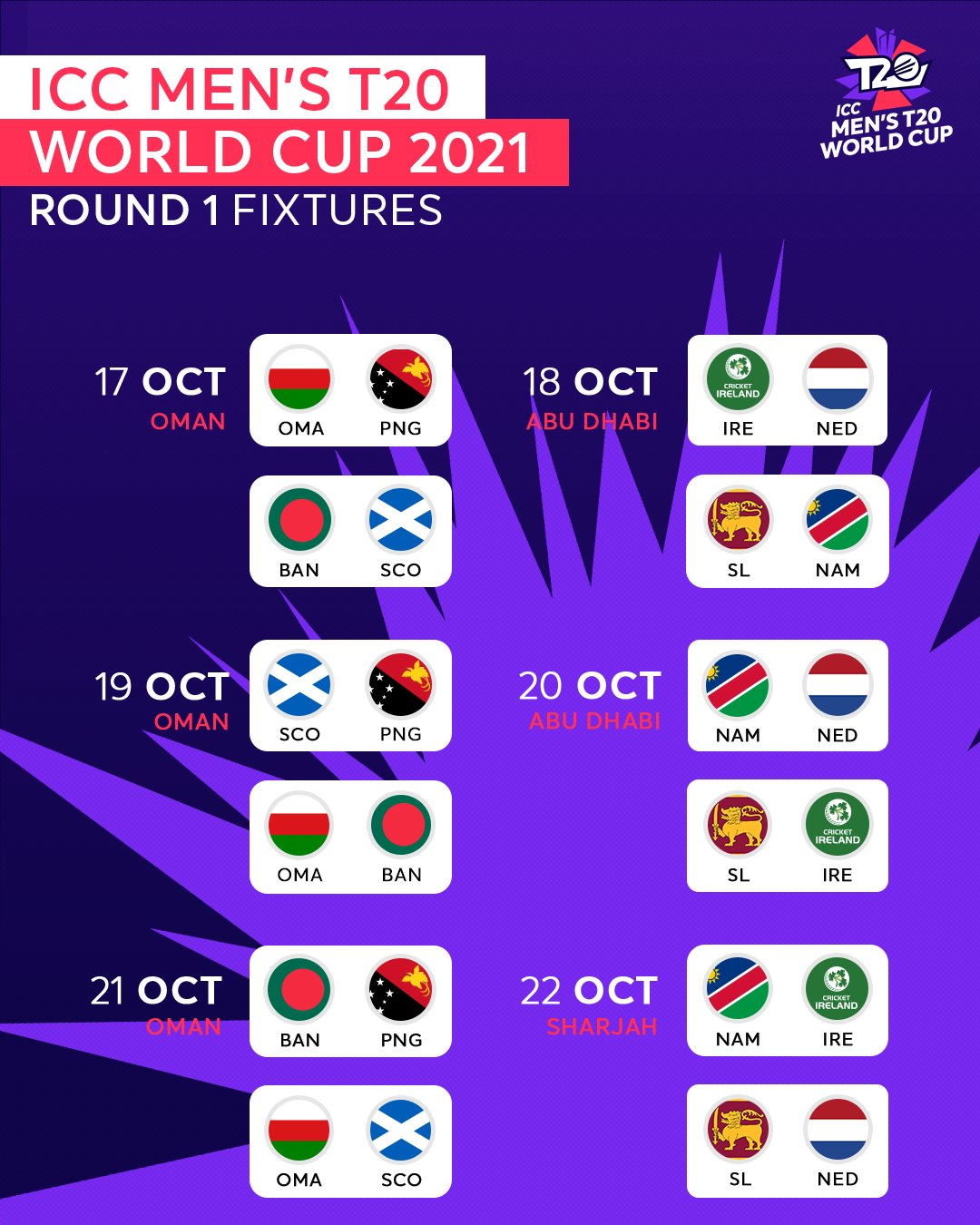 In the qualifiers, Oman will take on Papua New Guinea on 17th October at 2 PM, Scotland and Bangladesh will face off on the same day at 6 PM. The next day, Group A teams will play against each other. Aforementioned, the top two teams from each side will qualify for the Super 12.
In the Super 12, Australia and South Africa will clash at Abu Dhabi in the first match followed by West Indies and England in Dubai on 23rd October.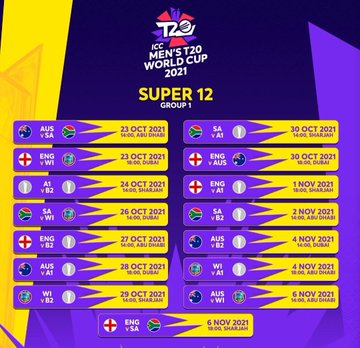 Well, the BCCI will confirm the team India for the T20 world cup based on the IPL performance.