Mass Maharaja Ravi Teja and Bellamkonda Sreenivas are vying for the Tiger Nageswara Rao biopic. Before Ravi Teja made it official, Bellamkonda Sreenivas and his team confirmed a biopic on Tiger Nageswara Rao and announced the title as 'Stuartpuram Donga' with a tag 'Biopic of Tiger'.
On the eve of Diwali, Ravi Teja announced his 71st film as 'Tiger Nageswara Rao' by releasing the pre-look and title logo of the movie. Both these films are on renowned notorious Stuartpuram thief 'Tiger Nageswara Rao'.
After Ravi Teja's announcement, there were speculations that Bellamkonda Sreenivas was quit to the thought of doing Stuartpuram Donga. There were some stories that producer Bellamkonda Suresh has got it forcibly from the writer. Like wise, there were many stories viral, but none of the teams haven't speak about anything. Anyhow, time only discloses the facts.

Today, Bellamkonda Sreenivas released the intense and rugged first look posters of him as 'Stuartpuram Donga'.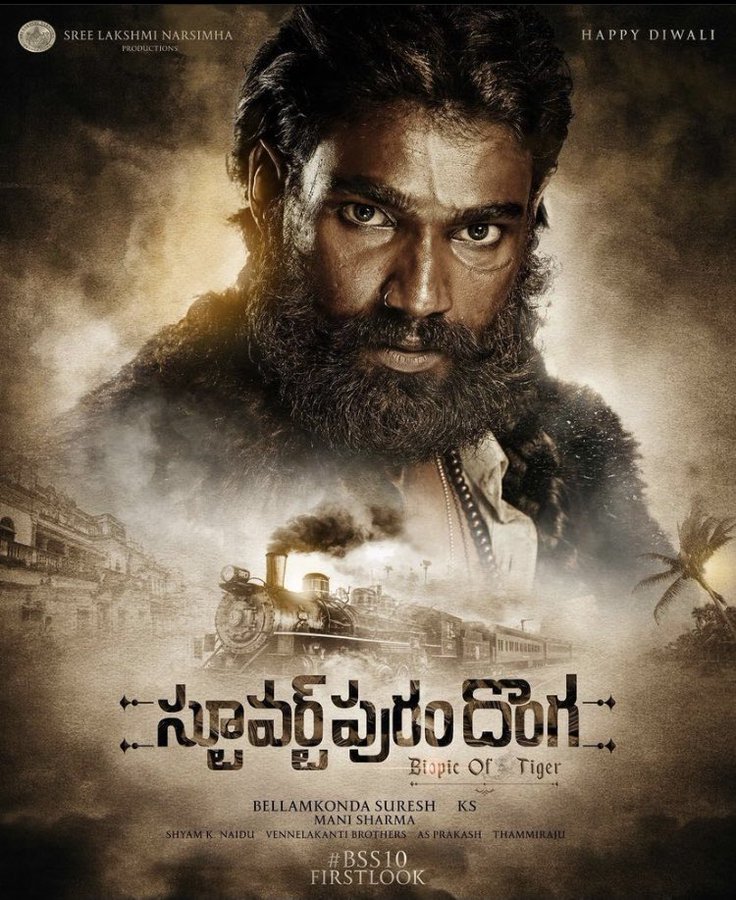 With this, both actors didn't want to step back. Bellamkonda Sreenivas' Stuartpuram Donga is produced by Bellamkonda Suresh and directed by KS. Legend Mani Sharma is onboard for Stuartpuram Donga whereas GV Prakash Kumar for Tiger Nageswara Rao. Coming to Ravi Teja's Tiger Nageswara Rao, Abhishek Agarwal is producing this pan India flick, written and directed by Vamsee.
Let's wait and see, "Who will bring the life of Tiger Nageswara Rao to the big screen better and which film will win the hearts of Indian movie lovers?"